'New Jersey Folk Revival Music - History and Tradition'
Book Launch Reception at the Nutley Museum
Dec. 9, 2016
"New Jersey Folk Revival Music: History & Tradition," the new book by New Jersey author and historian Michael Gabriele and published by The History Press/Arcadia Publishing, will be unveiled at a gala reception on Dec. 9, at the Nutley Museum, 65 Church St., Nutley.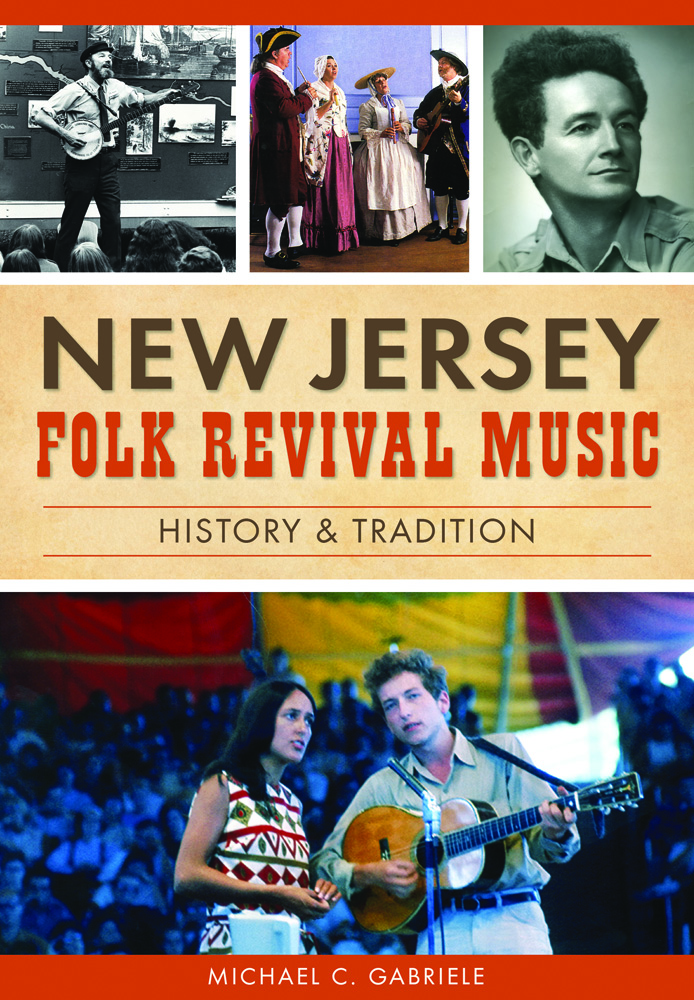 The event, sponsored by the Nutley Historical Society, is free and open to the public.
Complementary refreshments, coffee, desserts and light snacks will be served. Books will be available for sale by the author.
This is Gabriele's third book published by The History Press. A member of the Nutley Historical Society's executive board, Gabriele is a 1971 graduate of Nutley High School, and a 1975 graduate of Montclair State University.
The reception will feature Ron Olesko, keynote speaker; and Roger Deitz, special guest artist. Both men have been major participants in the evolution of New Jersey folk revival music and they will share their insights.
Ron Olesko is the president of the Hurdy Gurdy Folk Music Club in Fair Lawn and a radio DJ with WFDU FM at Fairleigh Dickinson University. Roger Deitz is an accomplished musician on the Garden State folk revival music circuit. He received the 2012 "lifetime achievement award" from the New Jersey Folk Festival. For more than 40 years, in addition to his musical performances, Deitz has penned numerous columns, feature stories, essays and reviews for publications such as Frets, Acoustic Guitar, Fast Folk, Billboard, and Sing Out!.
The book underlines the notion that folk revival music is a "living history," building upon time-honored traditions. Gabriele's new book provides a narrative on the evolution, traditions and history of folk revival music in New Jersey, from the days of bawdy tavern revelers and fiddle players in the 1700s; to the magical acoustic sounds heard throughout the Pine Barrens; to the advent of the "Guitar Mania" phenomenon in the mid-1800s; to monumental recordings made by Woody Guthrie, Paul Robeson, Jimmie Rodgers and Cecil Sharp at the Victor studios in Camden during the early 1900s; to inspirational concert performances by legendary artists Joan Baez, Pete Seeger and Bob Dylan; to the growth of music festivals and organizations throughout the state; to the rise of bluegrass and new grass music; to the achievements of current world-class New Jersey musicians.
A not-for-profit organization dedicated to serve the educational, cultural and historical needs of our community.
65 Church Street, Nutley N.J. 07110
973-667-1528
Copyright & Reprint Information
Contact Room Rental, via phone, not email, Call 973-667-1528
Official Web Site
Nutley Historical Society
Follow/Like Us on Facebook
Check-in When You Visit
---
Web site development & maintenance
provided at no cost to Nutley Historical Society, sponsored by:
Links are subject to change
---