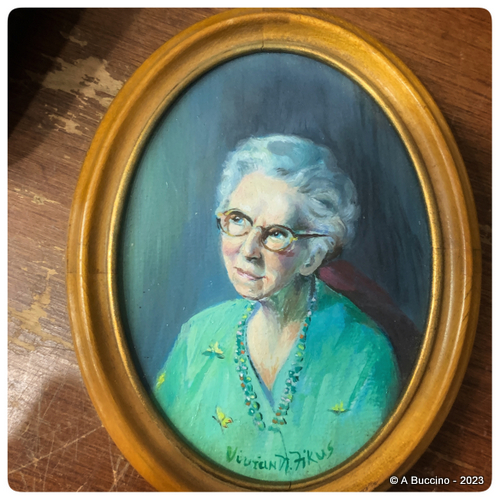 Nutley historian and educator Ann Troy, was born in Port Jervis, N.Y., on March 12, 1890, the oldest of five children. Her dad, James Troy, was born in Ireland and her mom, Ella Docus, was born in Port Jervis, N.Y.

Her father worked as a conductor on the Erie Railroad and his train line ran through Nutley.

Miss Troy was graduated from Trenton Normal School in 1910, and t

he family moved to Nutley. She then

attained her master's degree from Columbia University.

In 1930, it was almost unheard of for a woman to attain a master's degree.

She was principal at the Park Street School from 1919 to 1934, when

she was named principal of Washington School where she stayed until her retirement in

1952.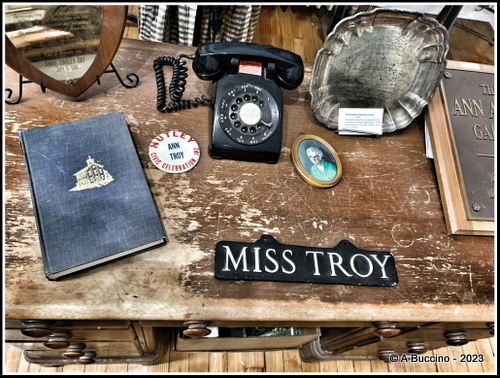 In 1931, Troy was elected president of N.J. State Elementary School Principals Association. She was the first woman ever to achieve such a post.
She spent many years improving the quality of life in Nutley.
As town historian, Troy was often asked to conduct genealogical research for some of the prominent residents of Nutley.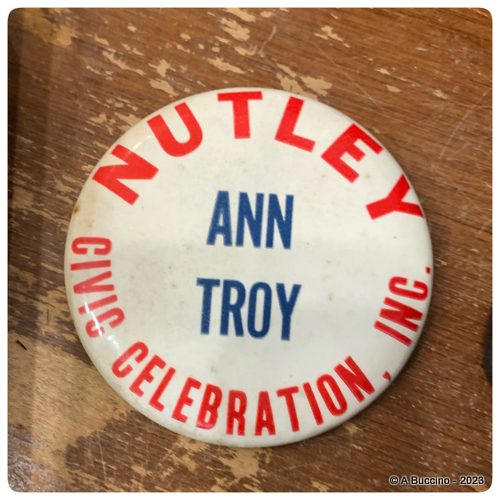 Troy's energy and dedication was unbounded as is evident through her participation in Nutley Womens' Club, AAUW, Nutley League of Women Voters, Human Relations Council and American Association of the United Nations.

An enduring role model for women everywhere, Troy helped establish the Recreation Committee, Civic Celebrations Committee, Nutley Adult School and Human Relations Council.

Always an avid student of history,

Troy was one of the founders of the Nutley Historical Society in 1945. She was an essential part in creating a museum in which to collect and preserve genetic information, historical objects, museum materials, copies of local and private papers.

She served as museum director from 1954 to 1972.
Ann Troy was the editor of

"Nutley Yesterday-Today" which chronicles the history of the township and many of its families with many essays written from first-hand experience of the authors. The hardcover book was published by the Nutley Historical Society in 1961.

In 1962, Troy

received the "Outstanding Citizen of the Year" award from UNICO National Nutley Chapter. She helped organize the Recreation Committee, the Civic Celebrations Committee, the Adult School, and the Human Relations Council.

In 1979, Troy was injured after falling in front of the Nutley post office.

In 1980, the museum was named the Ann A. Troy Gallery in appreciation of Miss Troy's longtime dedication as museum director for the preservation and dissemination of Nutley's History.

Ann Troy died at age 93 at Hartwick Nursing Home in Plainfield, N.J.

Troy's life serves as a model today. For more than half a century, Ann Troy dedicated her time and effort to Nutley and her citizens. Her vigor for education, history and the advancement of the community continues to be an example for all Nutley citizens.

Sources: Nutley Historical Society; Nutley Elementary School research project; Nutley Free Public Library Archives; Donna DiLauro, Nutley Journal.