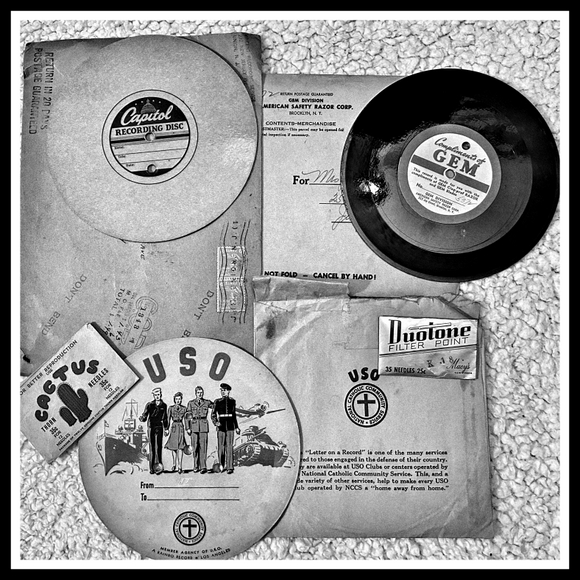 WW2 Memorabilia Donated to Nutley Museum
"A letter on a record"
Among items that turned up for sale at the Nutley Family Service Bureau Thrift Shop recently were a small collection of vinyl discs from about 1944, when in addition to military V-Mail, certain locations had a special booth where one could record a letter to send to a loved one. The Thrift Shop donated the items to the Nutley Museum.
In some cases, a new mom would send a record of a baby's first words to a spouse serving overseas. Other times it would be a spoken letter to a loved one just to hear that voice again. During World War Two, there were no smart phones or video chats, and V-Mail was iffy - i.e., none for a while, then a bucket finally reaches the serviceman.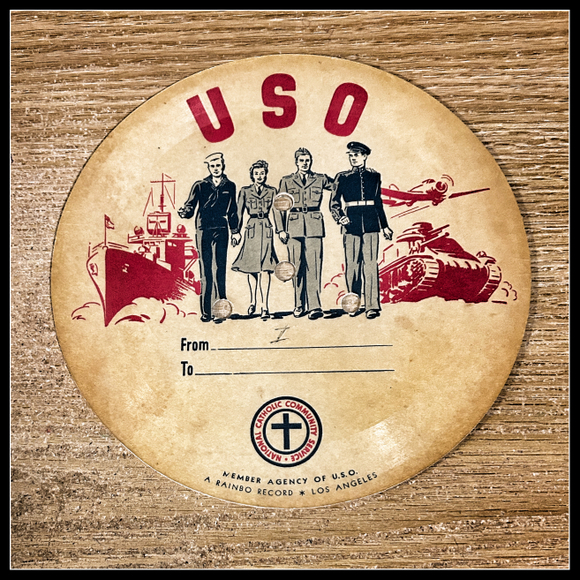 One of the donated A Letter on a Record" was made at a USO Club operated by the National Catholic Community Service. According to the vinyl disc well-worn paper cover, This "Letter on a Record" is one of the many services offered to those engaged in the defense of their country. They are available at USO Clubs or centers operated by the National Catholic Communities Service. This, and a wide variety of other services, help to make every USO Club operated by NCCS a "home away from home."
The USO "Letter on a Record" was sent from San Diego to Clendenny Avenue in Jersey City.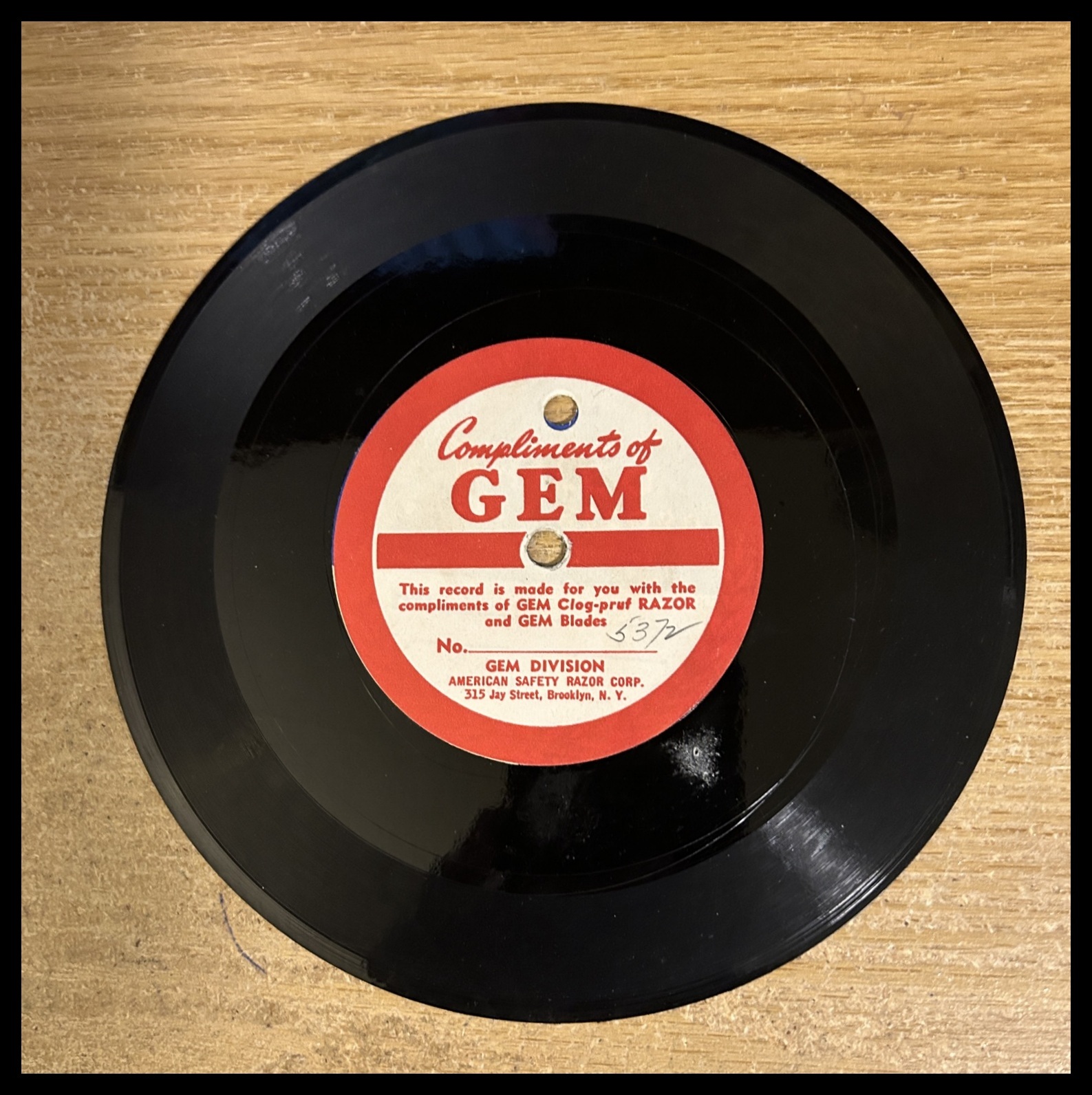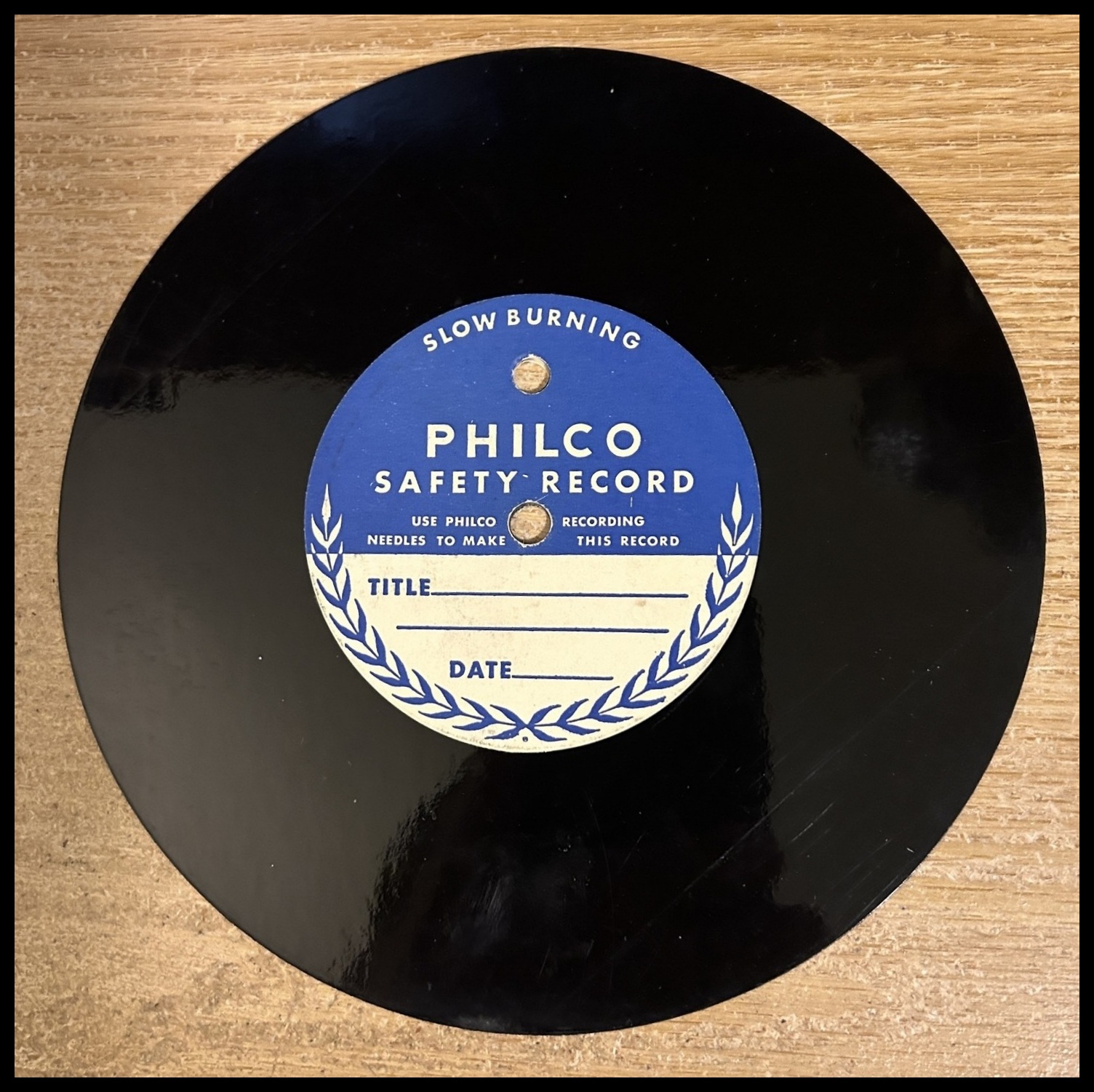 Another vinyl recording, "Compliments of GEM" was "made for you with the compliments of GEM Clog-pruf RAZOR and GEM blades. Gem Division, American Safety Razor Corp., 315 Jay Street, Brooklyn. The flip side bears the label "Slow Burning Philco Safety Record. Use Philco recording needles to make this record."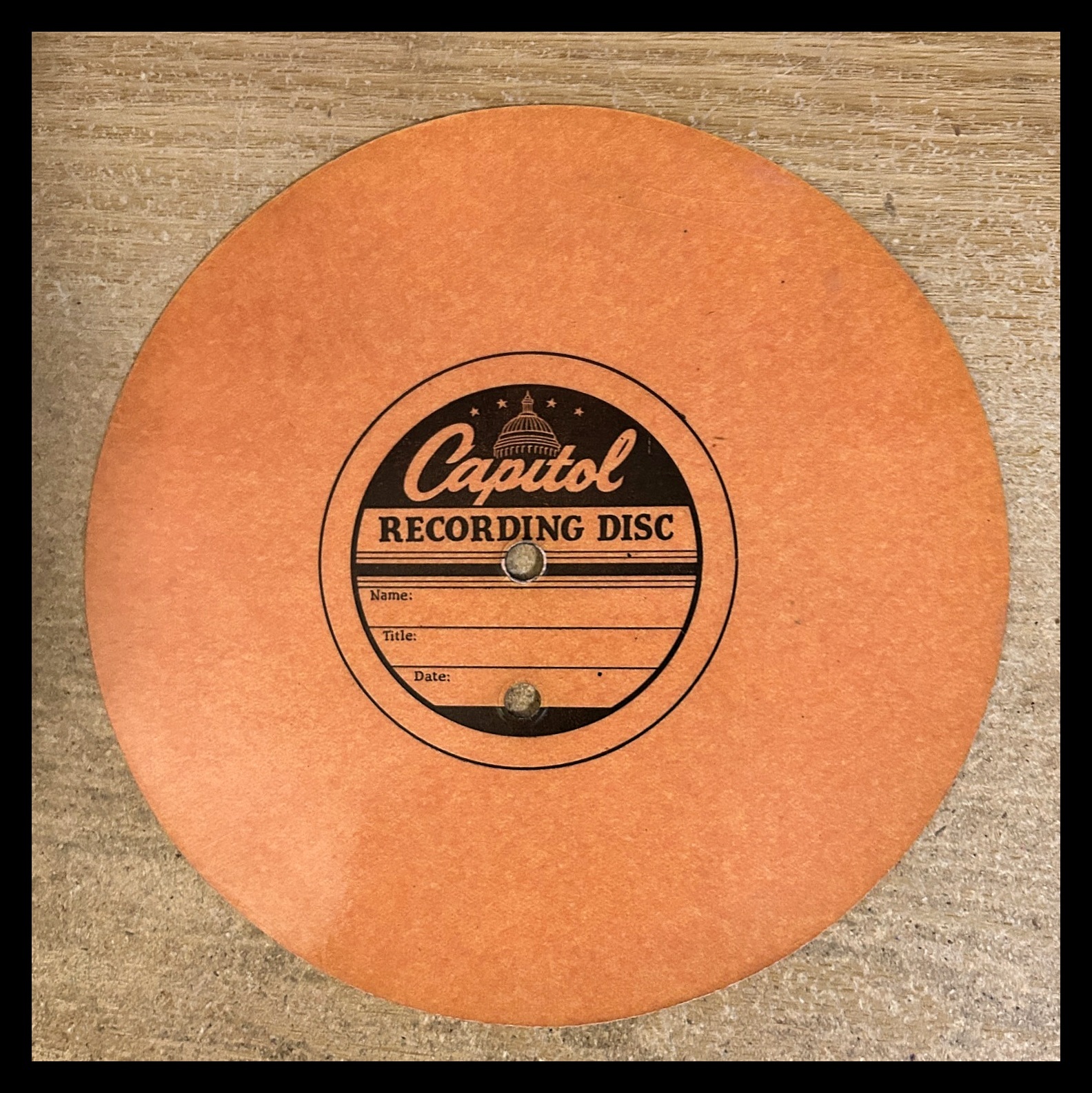 A third recorded disc, Capitol Recording Disc arrived in Jersey City with $1.49 postage due COD, despite two 9-cent stamps. Oddly enough it was sent to Jersey City from Vincent Recording Service, 272 New Jersey Avenue, Union, N.J.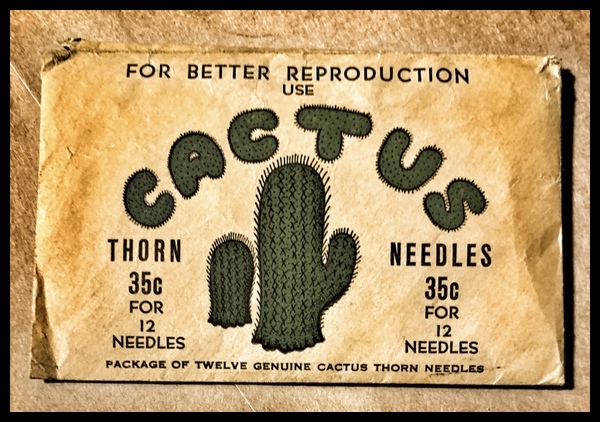 To play those vinyl records, one need a phonograph and needles, to say the least. The NFSB Thrift Shop donation included two needle envelopes. "For Better Reproduction Use Cactus Thorn Needles. 35-cents for 12 needles. Package of twelve genuine Cactus Thorn Needles." This envelope was empty save for another envelope.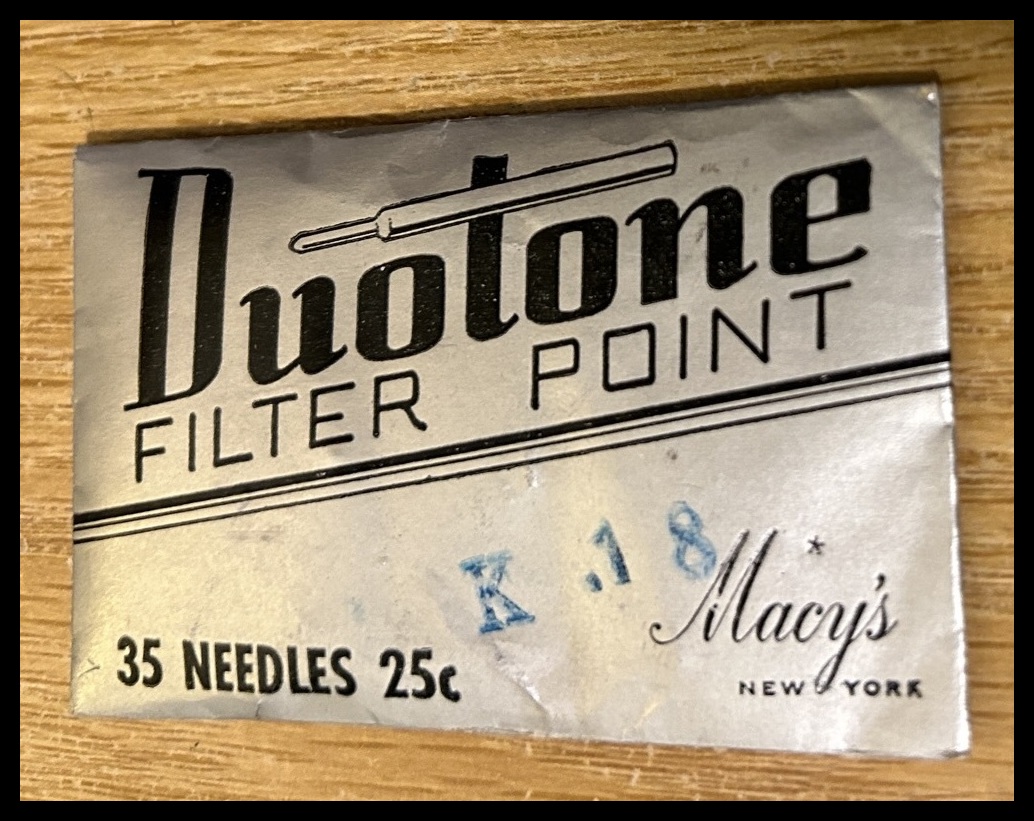 Still sealed the NFSB Thrift Shop included "Duotone Filter Point, 35 needles, 25-cents. Macy's New York." According to the label, "Lower record wear filters scratch high fidelity. Made by New Process, Plays 12 to 15 records. Points will not break."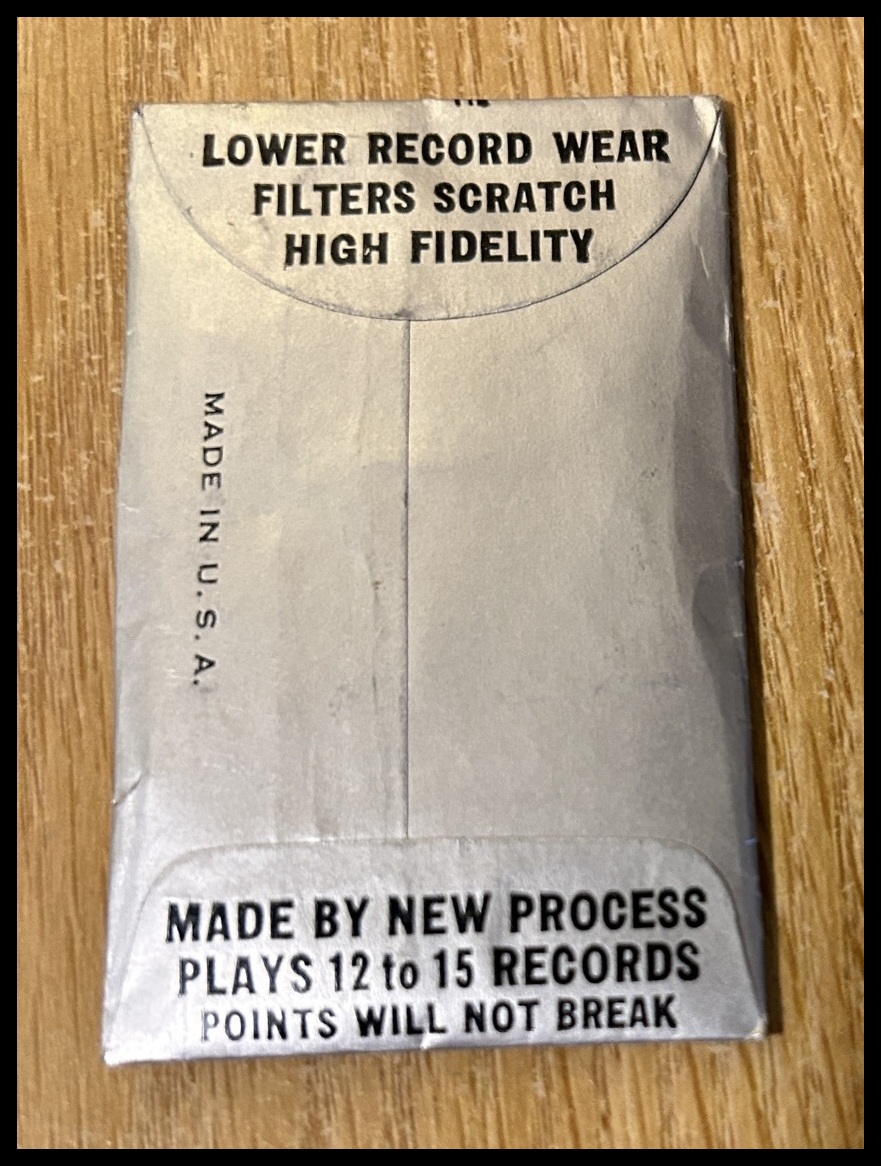 These latest items will complement the Nutley Historical Society war era items including Blue Star Mothers bound collections of WW2 military newspaper clippings.
The Thrift Shop offers new and like-new clothing, shoes, accessories, small furniture, and household items at affordable prices. All funds from Thrift Shop purchases support Nutley Family Service Bureau programs.