Railroads brought growth to Nutley and workers needed boarding houses for a safe place to call home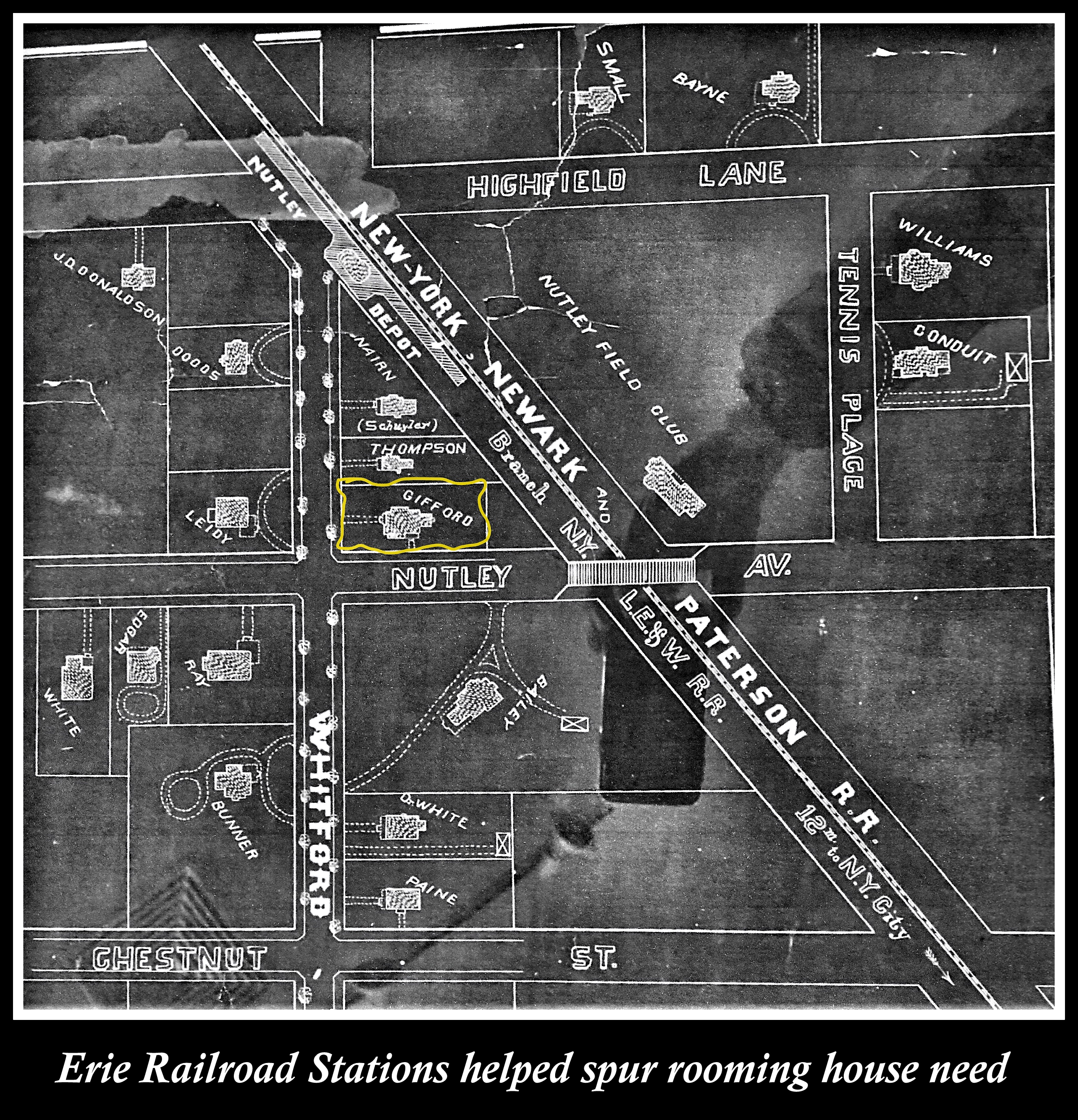 There have been many types of homes in Nutley, one & two family, apartments, townhouses, but none that can offer a history that includes grand interiors, twenty bedrooms, rent by the week, and occupancy by an ever-changing cast of characters.
Rooming houses provide just that, a private room to sleep in and shared bathrooms down the hall. Meals are from local eateries or simple ones such as sandwiches, as no cooking is allowed in the rooms.
Occupants varied widely over the years from single ladies and gentlemen, educators, transient professionals, to those down-on-their-luck, and section eights.
The first house we will explore had a few names over the years, Gifford House, Kingsley House, Latham House, Schatzie's and was located at 144 Whitford Ave, corner of Nutley & Whitford Avenues. Tax records indicate a build year of 1870 which coincides with the railroad coming into Nutley, so there may have been some connection to providing rooms for travelers and business people. Bette-Ann Marko-VanEtten-Rebenack and Laurie Levereth who lived nearby in the 1950s, recall selling Girl Scout cookies to several residents who boarded Jersey City bound trains at the Nutley Station.
Silas Mountsier recalls the 1940 era as the Kingsley House when it was occupied by school teachers from the area. We find support for this in Nutley Notables by Anthony Buccino. Olive C Sanford lived there during the years leading up to 1952. She devoted her life to improving public education and urging women into government. Sanford served four terms on the Nutley BOE, was president of NJ State League of Women Voters, and NJ Assemblywomen for eight terms where she attached real estate taxes to funding public education.
Occupied by men or women, but not at the same time, residents were overseen by a live-in superintendent who enforced the house rules. During the 1990s a single mom and her seven-year-old son had a fire in their apartment and my wife was the Red Cross Director at the time. They needed a place to lodge within walking distance of Yantacaw School and the manager agreed to allow them to stay a few nights. Dianne and I made up the room and decorated it to give them some comfort, an interesting experience for sure.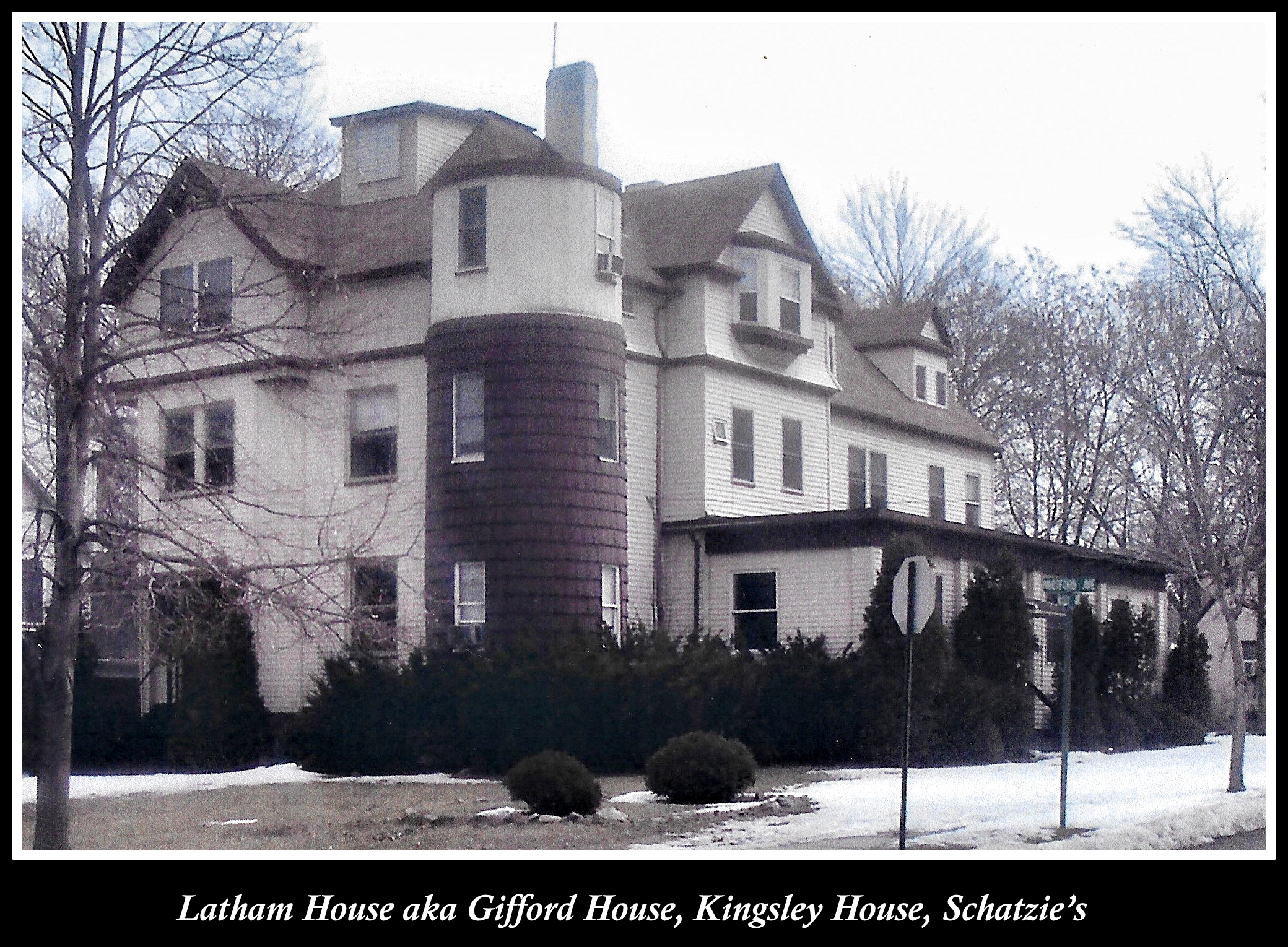 There were many owners through the years as the building's condition and quality of occupants ebbed and flowed. Joe Lazur, a local businessman, modernized the house and maintained it with a cleaning crew staffed by his daughters. The transient tenants and the deinstitutionalization efforts in New Jersey led to a general decline, making the location a nuisance to neighbors and public safety.
Rooming houses are considered life hazards by fire officials and subject to many inspections, drills, and regulations at state and local levels. Fire Chief Andrew Hutch insisted on good housekeeping, no smoking, and operating fire doors. Just prior to demolition in 2003, instructors conducted a smoke house drill for firefighters to practice search and rescue skills in the many rooms.
---
The next stop on our rooming house tour is The Hillside House at 265 Hillside Ave a twenty-three room, six bath, historic structure dating back to the early 1890s.
Originally built by architect William A Lambert as a recreation center, a part of his vision to create a community of neighborhoods. First named the Franklin Club, later called The Hillside, game rooms, meeting rooms, dance area, and billiard room were the order of the day.
Lambert knew that diversions for working folks were needed and built another similar building called the Fortnightly Club at 642 Franklin Ave that became the St Paul's Parish House in 1920.
The building was adjacent to Lambert's Real Estate offices and West Nutley Train Station on the Erie Newark Branch. Passenger and freight service was frequent with trains terminating at the Jersey City station.
St Paul's Congregational Church was growing and used it as their meeting hall prior to the Lambert designed church structure being opened in 1895. There is a gap in the tax records probably due to a fire at town hall that destroyed many early Franklin/Nutley documents. We can surmise that the building started to be converted for short-stay lodging sometime around 1900 for perspective property buyers touring Lambert's Nutley developments built from 1890-1920.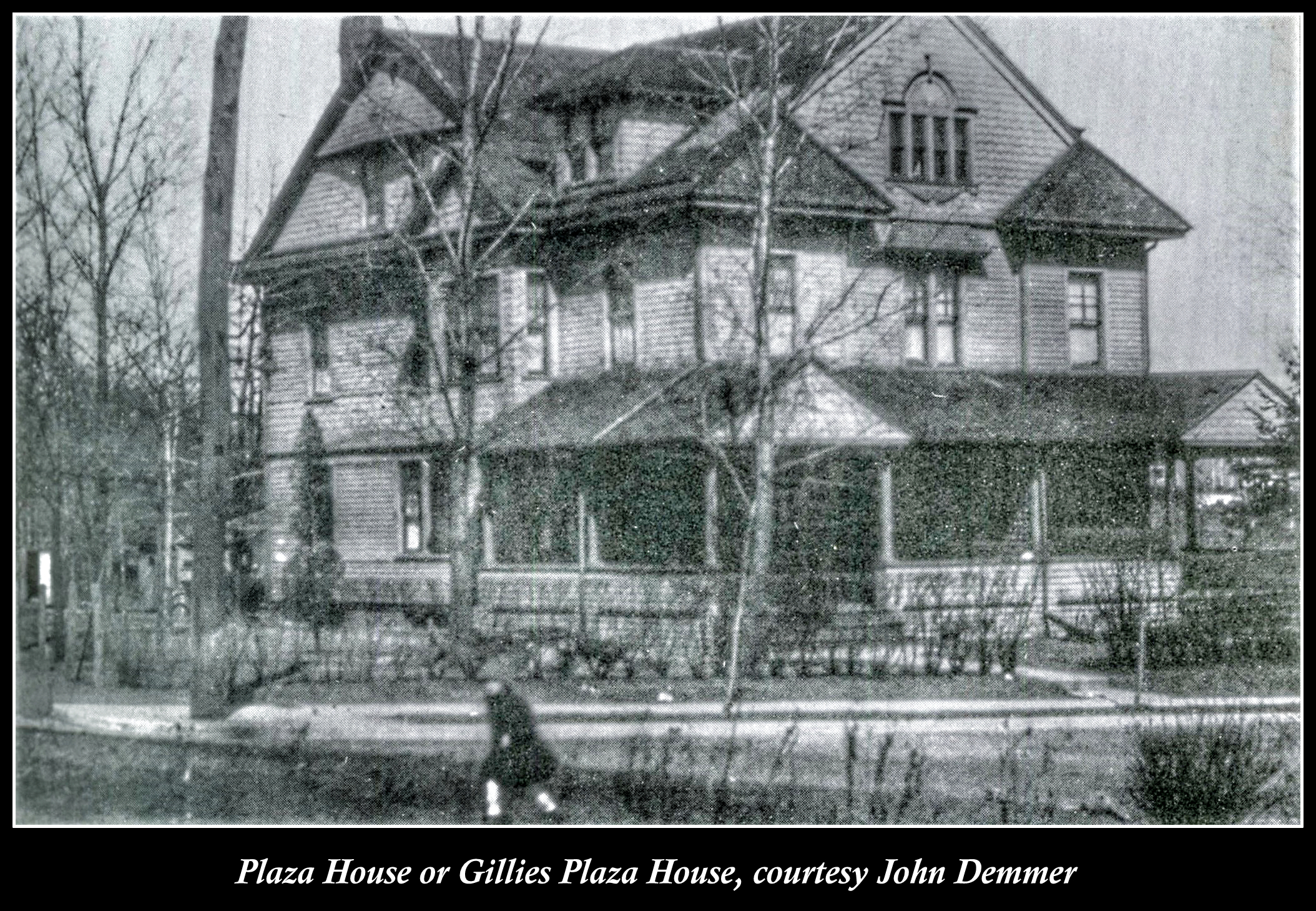 The building's use as a rooming house was a natural progression, fulfilling a need for transient housing and weekly renters. There was a period when meals were served as part of the tenancy agreement, but this was curtailed to maximize profits.
It was operated under other names, but mostly known as the Plaza House or Gillies Plaza House, a nod to its location at the end of East Plaza. The Gillies family operated the business and lived there too. Numerous owners over the years resulted in the ebb and flow of the location as some reinvested the profits and others barely kept it maintained, even allowing it to go into foreclosure at times.
There were many long term tenants holding jobs in local factories or stores. You may remember Don a helpful store clerk at Gantner's Hardware. Other roomers included spouses that needed a cooling off separation or sons getting a little tough love from Dad. A schoolmate of mine, Richard, lived there for a time in the 70s at first in a one room unit, then after a stint in California, returned to a first floor, $30 two room "luxury" unit with private door. Meals were purchased locally from Ralph's, and nearby delis.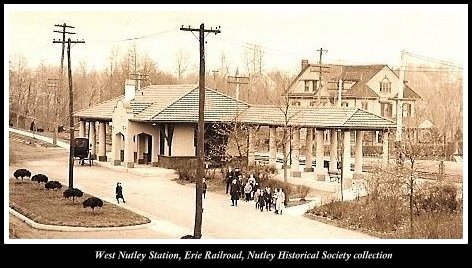 An extensive renovation included new electric, bathroom upgrades, sub-division of larger rooms, fire doors, and security system. Now professionally run with an in-house manager, it is clean, smoke-free, and welcoming to twenty-two tenants. The $185 electronically paid weekly rent includes a bed, table, chair, microwave, cable TV, refrigerator, shared bath, coffee maker, Wi-Fi, and window. A mix of working and retired folks enjoy the front porch on nice days.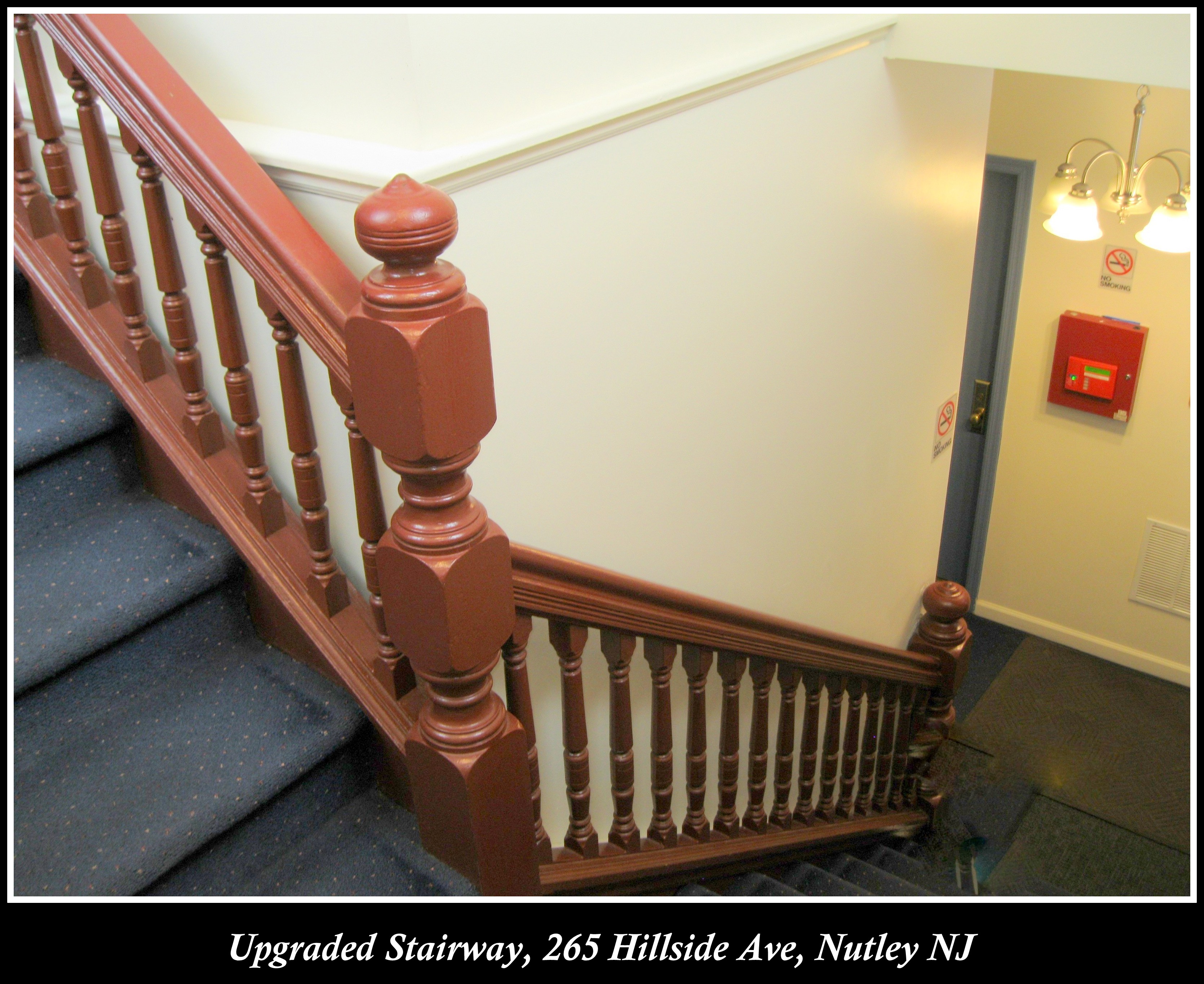 A recent visit found all the historic interior features have been lost during renovations with the exception of a grand staircase and railing that if it could talk, would share stories of the many personalities who walked those stairs over the past 130 years.
---
The final stop on our rooming house tour takes us to 308 Passaic Ave. This grand old home has many elusive stories, but we have been able to piece them together using maps, ads, memories, & pictures.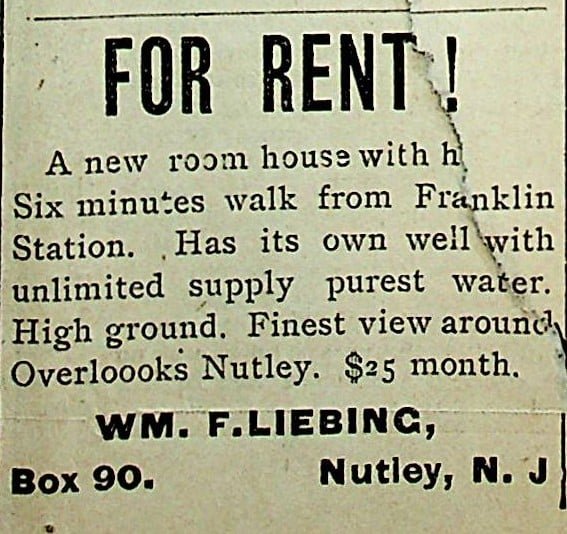 The history begins across the street from where it found prominence as a boarding and rooming house. Maps from 1875 thru 1900 show the structure as part of a large land tract stretching from Passaic Ave west to the Third River and from Chestnut St south to Park Ave. Location would be about where Shepard Place now connects to Passaic Ave.
This property was owned by A.T. Stewart & Company, then Henry Hilton and appears to be farmland. We can safely assume this was home to the landowners, their family, and domestic staff. We can see the building's outline expand over the years indicating a growing family. Suddenly, a 1906 map shows the building now on the east side of Passaic Ave on a lot overlooking the area.
Stories handed down through the decades referred to this structure being relocated, and research now supports this. Horsepower, logs, manpower, and ingenuity made this possible. A 1906 advertisement from Wm. F. Liebing highlights a new rooming house, six minutes from Franklin RR Station, pure well water, high ground, and the finest view around for twenty-five dollars a month.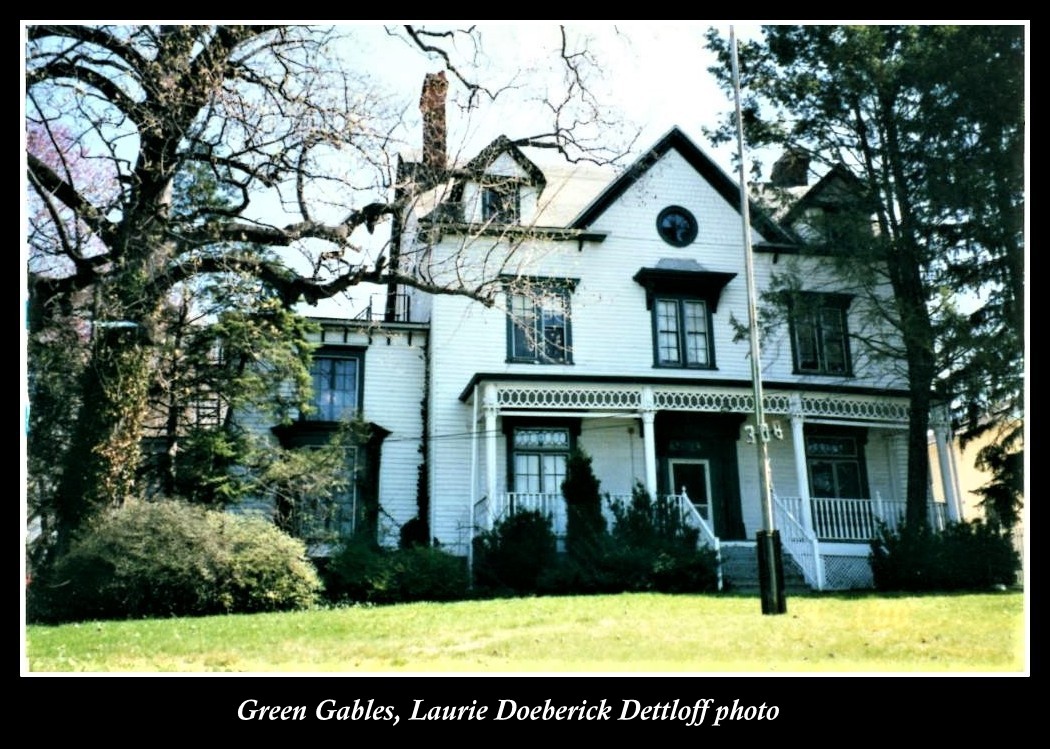 Known as Green Gables, 308 Passaic Ave saw use as a boarding house where meals were served and later as an owner-occupied rooming house with twenty rooming units and five baths. Owners identified through tax records include, M. Giepet, Frank Nelson, Martha Priestley, Donald Odell, Paul Neudeck, and Diane Daeberick. Tenants included a diverse group of characters, transients, and schoolteachers.
The building had a grand staircase, marble fireplace, formal living room, and a large front porch, indicative of halcyon days housing wealthy landowners. The support structure had very severe termite damage and was repaired with a basement maze of new beams and columns.
During a fire in the early 1980's one tenant took a "swan dive" out the window into some bushes below. Fire Fighter Bob Verdi recalls this event and advancing a hose line into the building. To reopen, some repairs were made, a new fire escape was added, along with a fire alarm system and emergency lighting. The building was sold in 2001, demolished, and two one-family homes were built, ending a hundred twenty-six-year history.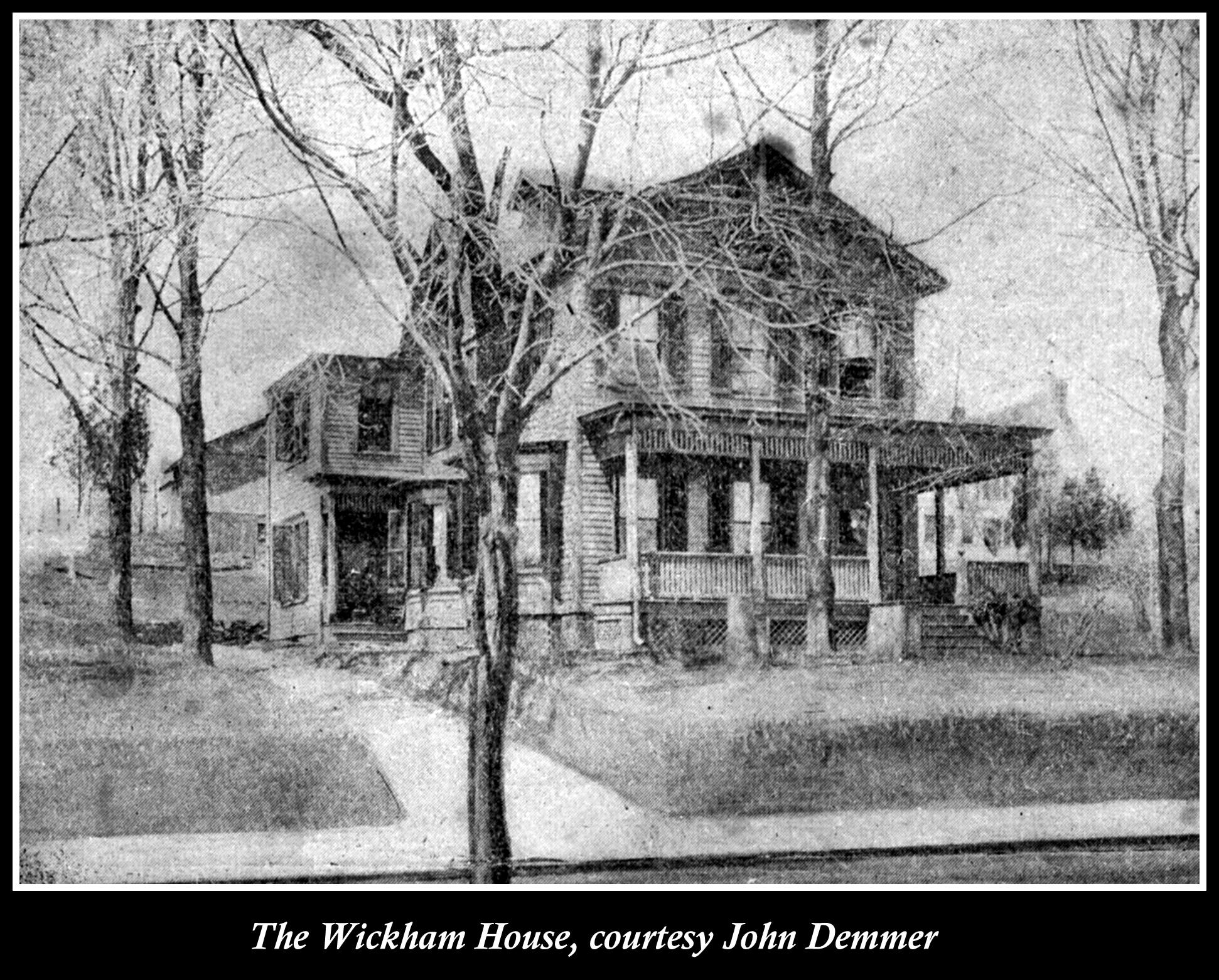 The last rooming and boarding house is the Wickham House. This was located on Franklin Ave on what is now the Park Shop-Rite's north parking lot. A 1909 picture was located, but we have no other details or stories about this house.
I hope you have enjoyed this travel back in time to explore the rooming houses of Nutley. They were located near train stations and trolleys, within walking distance to employment, and provided "a place to hang your hat" for many hundreds of folks over the years.