Patricia Williams
Long-time Nutley Historical Society Trustee Patricia E. Williams, 79, passed away on March 18, 2023. Born in Passaic, she was a lifelong resident of Nutley. Her sister, Connie Iannicelli, said Patty loved everything about Nutley and collected books about its history.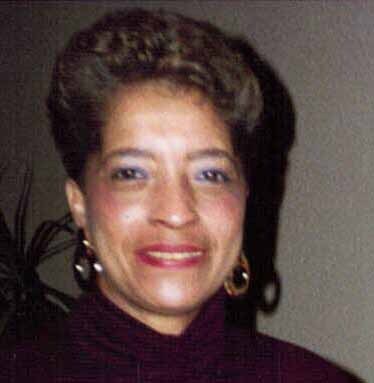 Patty, a 1961 graduate of Nutley High School and a graduate of Fordham University, put her love of learning towards saving the Van Riper House on River Road from demolition and had been on hand to see the renaissance of its restoration all these years later. As past president of the Van Riper Restoration Trust, she provided a connection among local historical groups, serving as the historical society's Van Riper Historian for many years.

She served her beloved Nutley in many ways including on the rent leveling board and served one term on the Nutley Board of Education.

Williams was also a member of the Nutley League of Woman voters, having served as secretary and membership chair. She belonged to of the Nutley Chapter of the America Association of University Woman, was a member and former president of the Nutley Republican Club and she was also regularly active with the Red Hat Society. She was an

Essex County Board of Elections

poll worker for more than 40 years, and a member of WIN (Woman's Initiative Network) from its inception.

Patricia retired as a systems engineer from Verizon, where she worked for more than 40 years. The daughter of the late Harold M. and Ruth A. (Key) Williams, she was predeceased by her brother Harold C., her sisters Beverly Williams, Carol Rhodes and Barbara Stanford. She is survived by her sister Connie Iannicelli, and her husband Anthony, and her nephew Glenn L. Darden.
Founded 1945
65 Church Street, Nutley N.J. 07110
973-667-1528
Copyright & Reprint Information
Contact Room Rental, via phone, not email, Call 973-667-1528
Official Web Site
Nutley Historical Society
Follow/Like Us on Facebook
Check-in When You Visit
---
Email Contact - Nutley Historical Society
The Nutley Historical Society is a not-for-profit organization dedicated to serve the educational, cultural and historical needs of our community.
65 Church Street, Nutley N.J. 07110
973-667-1528
© 2023 Nutley Historical Society
---
Web site development & maintenance provided at no cost to Nutley Historical Society
Sponsored by:
Links are subject to change