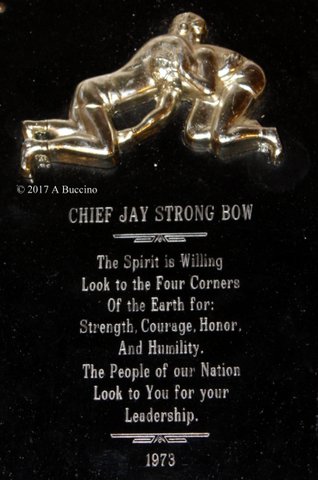 NUTLEY, NJ, May 17, 2017 -- Guest speakers included Anthony Bowens -- AKA "Vigilante" who wrestled his first match on April 13, 2013 in his hometown of Nutley and who later went on to win his first title on April 12, 2014 -- and Sal Scarpa, brother of Joe AKA Chief Jay Strongbow who brought along lots of memorabilia to display.

Nutley wrestling coach Mike DiPiano, and former Nutley coach Carmen LoRe who resides in Nutley and was a member of the original "club" wrestling team at Nutley High School (1961) the first varsity wrestling team (1962) and head coach for the NHS wrestling team (1994 to 2007) and won more than 100 matches.
---
Dear Nutley Historical Society members, friends, and Nutley Sports Fans,
It was a grand event at the Nutley Museum. The Nutley Historical Society hosted "50 Years of Nutley Wrestling." More than 50 people turned out to hear guest speakers Carmen LoRe, Jack (Mr. Suff) Suffren, Ralph Cardinale, Anthony Bowens, the brother of NHS wrestling coach Mike DiPiano, and Sal Scarpa, the brother of professional wrestler Joe Scarpa (Chief Jay Strongbow).
It was a fun night to celebrate a great sports tradition in Nutley. The audience enjoyed seeing memorabilia, and listening to memories and personal reflections by the guest speakers.
Many thanks for the great turnout!
---

Nutley wrestling history meets Nutley Historical Society trustees at 50 Years of Wrestling History
-- Back row, from left, trustee Mike Petrucelli, wrestler Anthony Bowens, wrestling coach Mike DiPiano, NHS President Dom Tibaldo, Sal Scarpa, trustee John Simko.
Front row, from left, Nutley High wrestler Mayor Joseph P. Scarpelli, trustee Michael Gabriele, coach Carmen LoRe, wrestler Ralph Cardinale, coach Jack Suffren, trustee Mike Frobose, trustee Barry Lenson.
---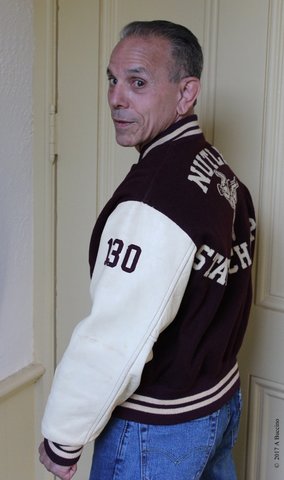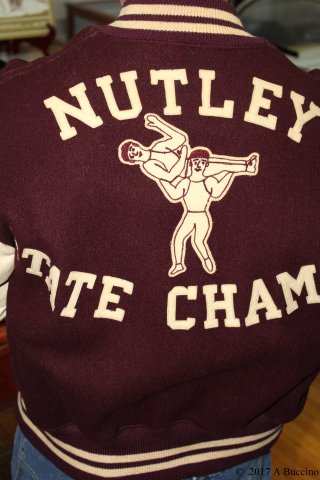 Nutley High wrestler Ralph Cardinale fits into his State Champ jacket from the 1960s
---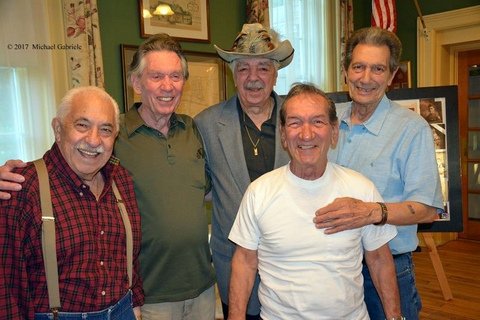 Wrestling makes for lifetime friendships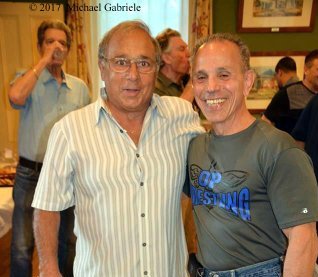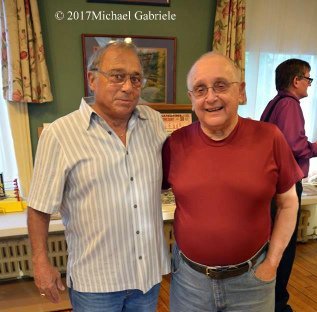 ---
From Nutley wrestling to professional wrestling: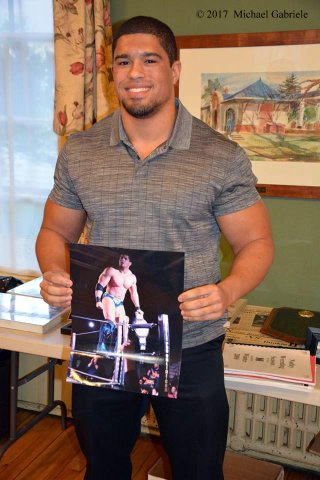 Professional wrestler Anthony Bowens
---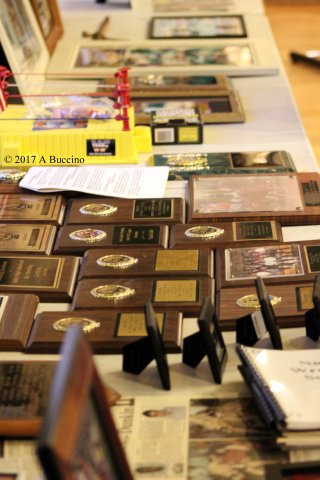 ---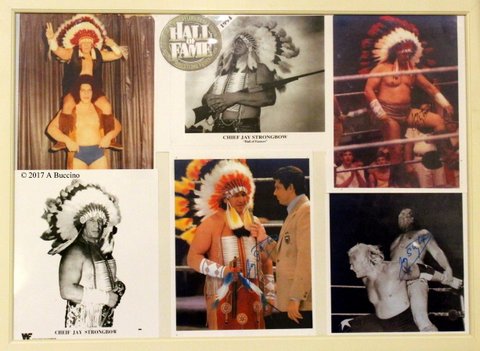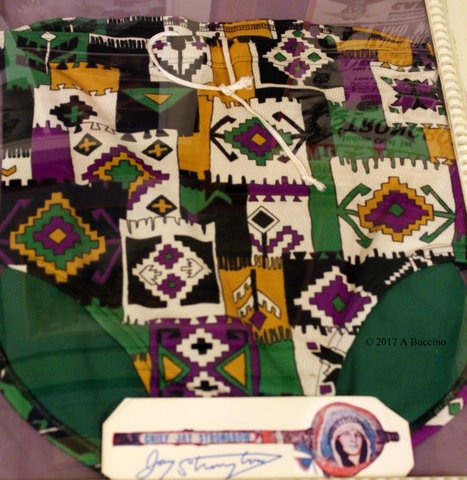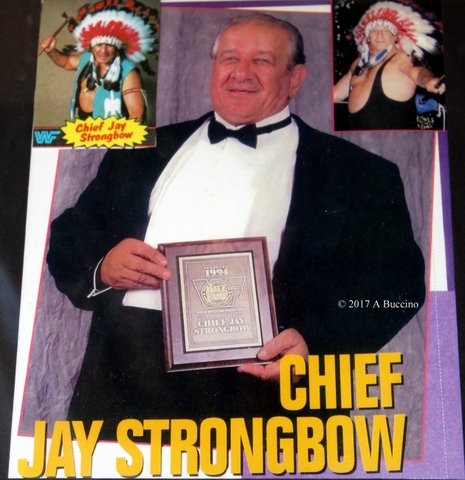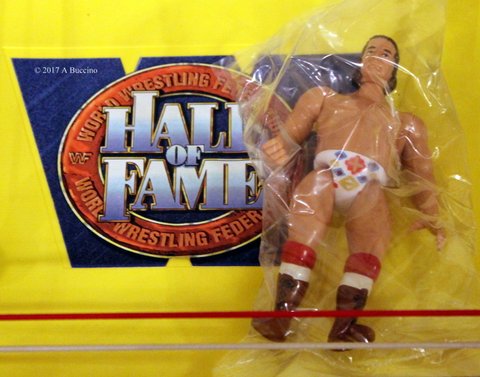 ---
Nutley Sun: Nutley looks back at 60 years of pro and high school wrestling
---
Photos courtesy of Michael Gabriele and Anthony Buccino,
© 2017